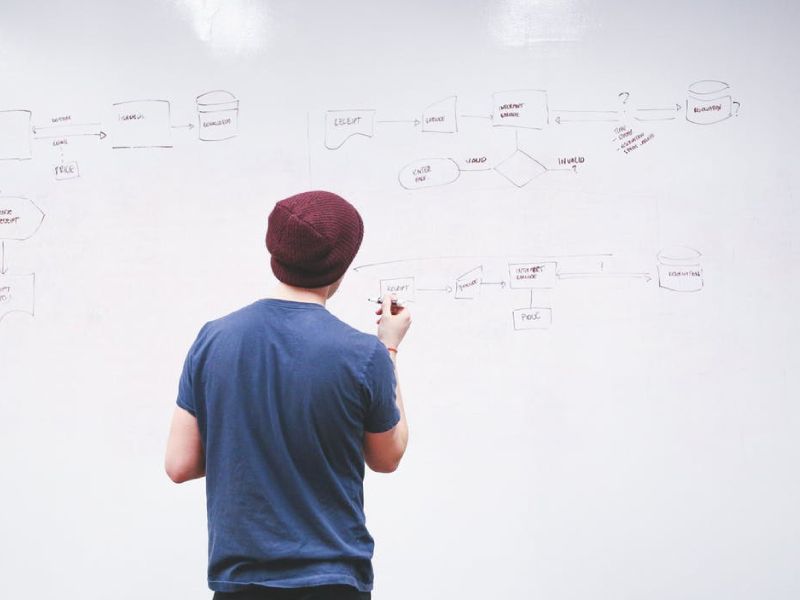 What makes UX design a booming industry?
UX design is among the most in-demand disciplines belonging to the contemporary domain of digital designing.
UX design is among the most in-demand disciplines belonging to the contemporary domain of digital designing. This term was created in the '90s by a psychologist known as Don Norman who wanted a concept to cover all aspects of an interaction of a person with a particular device: psychological, technical, and physical. Today, almost all major businesses have cottoned on the value of having good UX, and modern customers also expect nothing else from their digital product. Various studies have shown that design-driven companies could out-perform their competitors by putting a superior focus on the element of UX design.
Having more than 3 billion users, the World Wide Web has emerged as the leading marketplace of the planet today. Hence, modern companies have to compete for user attention on the internet like never before. User experience plays a major role in enabling companies to differentiate their online presence from their competitors.
Need for good UX
A great number of contemporary businesses are digital (such as e-commerce platforms), or at least tend to have an adequate digital presence (blog, website, mobile application, etc). When talking about the aspect of UX design, most people refer to designing distinguished digital experiences, such as a buying process in an e-commerce website.  With the tremendous growth in the number of digital products available today, the need for good UX design has also surged up significantly.
Investing in good and efficient UX design can be effective in bringing multiple benefits to a business. It can considerably increase their conversion rates, thereby augmenting their revenue opportunities. Research, in fact, suggests that every $2 spent on UX can bring $100 in revenue.
UX helps in increasing conversion rates
There are a numerous number of websites running on the internet now, however, only a few of them are able to hold the attention of the users for long and stand out from the rest.  The majority of users opt to explore websites that are easy to use and where they can find the necessary information promptly with little to no effort.
Unfortunately, there are many websites that have too complicated designing that may look attractive but often tend to drive away potential customers as they tend to face problems in finding information relevant to them there.  The key reason for it is that most humans tend to have an impatient nature, and this impatience ideally gets exaggerated further in the virtual world.  Therefore, it is crucial to take into consideration the ways to minimalize the amount of effort digital product users would need to put in while interacting with it, so as to maximize the number of conversions of the service or product.
Contemporary users expect a seamless and optimized UX as the basic requirement across diverse digitized devices.  Developing a good user experience is among the key steps involved in creating digital experiences that attract visitors, as well as provides them and the relevant company with real value.
Improving SEO with UX design
Companies can even improve their SEO rankings to an extent by investing in good UX design. Nowadays Google keeps on updating its algorithms to make sure that the users are provided with the most quality results. Each of these updates lays emphasis on enabling users to enjoy more user-friendly and focused results.
Reducing costs
As any new digital product is launched, there is a certain level of risk attached to it. UX design process largely focuses on the research, analysis, and testing of the product as it is being developed, and hence assists in lowering those risk factors.
Most companies realize today that various usability issues should be prevented at the product design state itself, to save costs. Design changes are much less expensive and complex to make in comparison to development changes. Many companies are easily able to solve issues in the initial prototyping stage itself, which is an integral element of the UX design process.
Today UX design is considered to be a core component of a successful product strategy. Modern designers are excited to explore new trends and techniques in this domain, which would be perfectly suited for the diverse emerging technologies.