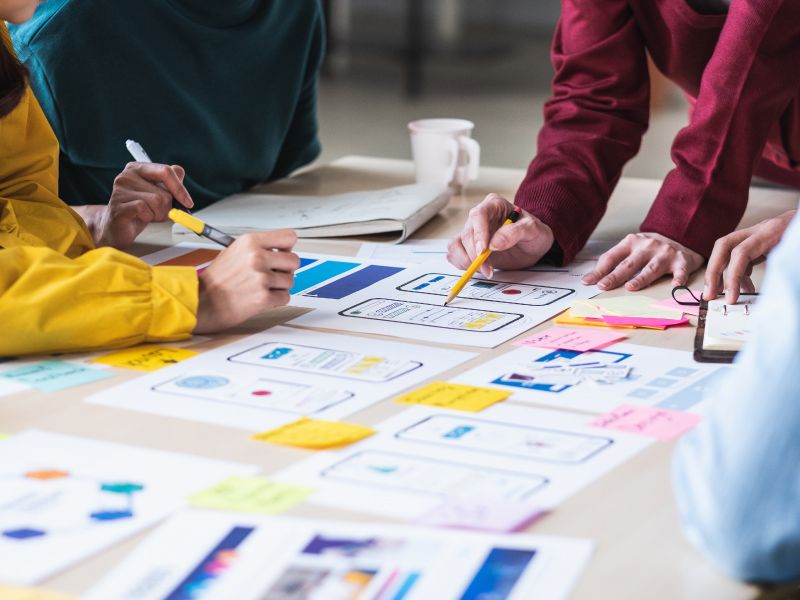 Universities for Masters in UX & UI
As emerging fields, User Experience, User Design, User Interface, among other human-centered computing courses are doing so far so good.
As emerging fields, User Experience, User Design, User Interface, among other human-centered computing courses are doing so far so good. While these divisions have their separate usabilities, many still use these terms interchangeably. Moreover, UX Design is still a relatively new field comparing to the traditional job spectra and many industries don't always demand a master's degree in this arena to offer job opportunities. Nonetheless, choosing a residential master's program has a lot to offer in the market, including but not limited to access to internships and networking opportunities. With this in mind, here are a few choice universities that one can apply to for a competitive UX and UI masters degree.
MIT Media Lab

Having set the benchmarks for polytechnic education in the United States since the 1860s, the Massachusetts Institute of Technology is a world pioneer in computing technologies. Being one of the most entrepreneurial universities all across, MIT is also proving its mettle in the fast-emerging field of UX design. Students who join the Media Lab are inventive and highly motivated. The background doesn't affect as much as one would think-- students as varied as arts, music, engineering among others will be found working together in mutual projects.

Carnegie Mellon University

Carnegie Mellon University's Masters of Human-Computer Interaction (HCI) has to be the oldest graduate program of its kind. Having started in 1996, it is one of the institutions which set the bar for what would in the future be known as UX. Students in the HCI program work together in groups and team up with industry partners to develop hands-on solutions for problems which are faced by the modern marketing teams and media websites. Focusing on the way we humans and computers work together, the program is a 12-month intensive master's degree. The students learn by gaining first-hand industry experience.

Started by philanthropist and passionate for education Andrew Carnegie and the Mellon family who were wealthy bankers and businessmen-- Carnegie Mellon University is an epitome of the polytechnic model in the United States.

Purdue University

Purdue University was founded as a land-grant university in West Lafayette. The motive has always been to provide affordable and quality education for streams as varied as agriculture and engineering. As the field of computer science took shape over the years and matured, the institute stayed committed and is well known today for its entrepreneurial and technological innovations. Among various programs that are offered, MS in Computer Graphics Technology is the one which allows students to study human-centered design and development.

National Institute of Design

With its branches in multiple cities, NID or the National Institute of Design, Vijayawada in India is affiliated to the Acharya Nagarjuna University of Guntur. In the heart of Amaravati, the upcoming capital of Andhra Pradesh, the institute adds to the prominence of the city. It offers a Masters of Science degree in Human-Computer Interaction where students get hands-on experience with the cutting edge of UX design, the theory, and the computing.

Industrial Design Center - IIT Bombay

Indian Institute of Technology is one of the most reputed and prestigious institutions not only in India but also across the globe in multiple disciplines. IDC, IIT-B offers a Masters of Design degree (M.Des) courses in fields such as Industrial Design, Interactive Design, Visual Communication, Animation, among others. One can also opt for a doctorate (PhD) in design as well. The students have the flexibility to evolve and change programs so as to respond to newer challenges. While the first year is mainly spent on theoretical concepts and material, the second year is more practical and design-based. The students have the liberty to have cross-discipline interactions from gaming to health so as to add to the flexible human-centric value of the place.
The discipline of User Experience Design is fast emerging as one of the most profitable and interesting career choices for artists and creative minds alike. Having a professional degree will only be the feather on top of the hat for the ones who do.