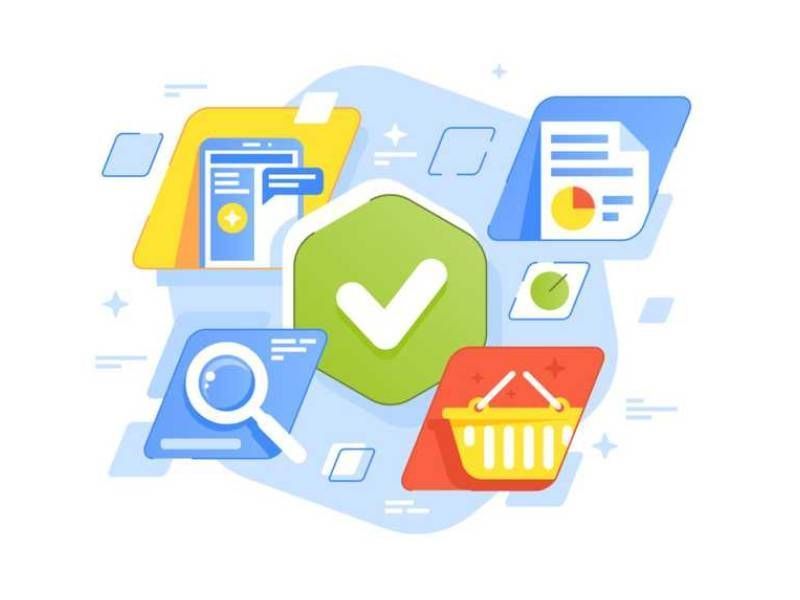 These UX Laws will change the way you design!
While creating a website, an efficient design brings in a lot of potential customers. Good design follows some set of basic principles that helps create an efficient & user-friendly website...
While creating a website, an efficient design brings in a lot of potential customers. Good design follows some set of basic principles that helps create an efficient & user-friendly website. The laws help understand how a user thinks & how they react after looking at a design. Laws of UX lay the foundation for creating a functional and more user-friendly experience. Let's look at some of the UX laws that you must know to create an intuitive user experience.

Hicks Law
If there are multiple choices, this causes a time delay to make a decision by the user. The time taken to make a decision increases with the number or complexity of choices. The law says that designers need to offer fewer choices so as to reduce confusion among customers. In 1952, psychologists William Edmund Hick and Ray Hyman found out that a higher number of choices increases the decision taking time logarithmically.

Key takeaways
Designers must reduce the total number of choices so as to decrease decision time taken.
One must prioritize navigation options and focus on important options.
Simplify decision making processes and break up difficult and complex tasks into smaller & simpler steps.
Jakob's Law
To create a new look, designers must look for references to ensure clients understand the product or service and make associations. Users expect a particular website to follow the same format as websites similar to it. For example, if a designer is creating e-commerce, then create a structure similar to ecomm websites like the image on the left and name, configuration, price & 'add to cart' option on the right. The reason being customers have already visited various ecomm websites so they know how it works. Changes in basic format might not be convenient for users.

Key takeaways
Research & follow the same basic pattern. Designers might add their own uniqueness but keeping the basic structure will make the website user-friendly.
Pareto Principle
Another UX law you must know is the Pareto Principle. Almost 80% of the problems are caused by 20% defects. Simply put while designing, issues like compatibility errors, design errors or some other errors might have crept in during designing which can be solved by addressing 20% issues. Recently Microsoft noted that by fixing the top 20% of most reported problems, 80% percent of the crashes were reduced in a system.

Key Takeaways
Designers should prioritize their attention to resources which feature the product or services.
The focus should be only on essential features that generate maximum value to the users.
Doherty Threshold
The productivity of a system increases when users don't have to wait for the response from the system. Response time means the delay between a user's request and the system's response. If the response time is taking too long, the user will lose patience. IBM experts measured the ideal response time after which users will lose patience. It was calculated to be 400 milliseconds.

Key takeaways
Never make users wait. Try to create simpler features for the system so it takes less time to load.
If the system is taking more than 400 ms, display a message or animation to keep users' attention. After 10 seconds users lose interest if they don't know how much longer it will take as based on Jakob Nielsen's research.
Weber's Law of Noticeable Differences
Most of the users don't like dramatic changes instead they prefer smaller changes. Weber's Law of Noticeable Differences is another important UX law that you must know. It states that the slightest changes won't bring in a noticeable difference. Research shows that massive changes cause discomfort in the user's reaction even if it benefits them. So if there is a redesign, there is a high probability that users won't like it. It is for these reasons social media platforms are always bringing small changes every week rather than suddenly introducing a big change a month.
Key Takeaways
Avoid dramatic changes at all costs. Even if you want to redesign, introduce changes gradually.
If there is a sudden redesign necessary, add some glimpses of the upcoming features of the redesign to ease the users.