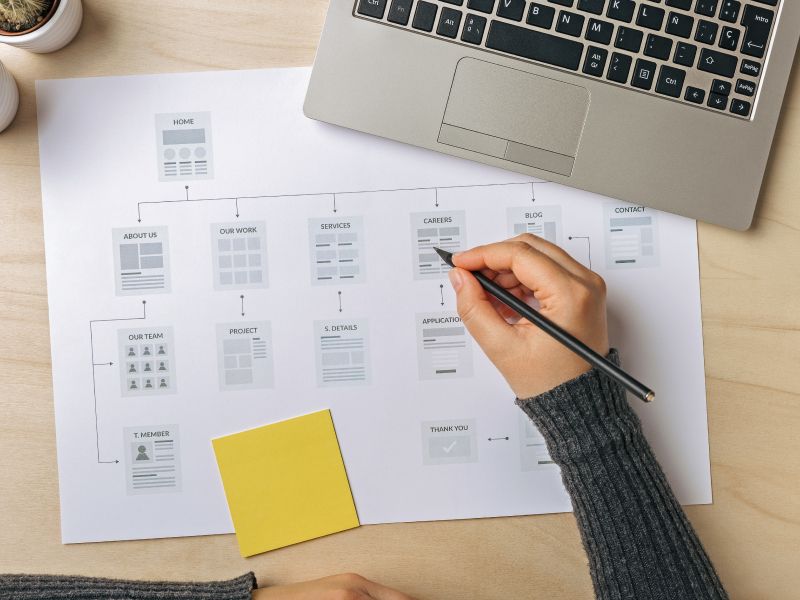 Some of the key UX deliverables
As the name suggests, deliverables are something you deliver to the clients. Design deliverables are tangible artifacts
As the name suggests, deliverables are something you deliver to the clients. Design deliverables are tangible artifacts you share with clients, stakeholders, and your team. It is something you create after putting in your time and energy. Importantly, it communicates research findings, the context of projects, and design ideas to your audience. In this post, we will discuss some of the key deliverables in the UX process.
Experience maps:
 Experience maps pull together all the different ways a user can come in contact with your product. It includes factors that make users do the first step and, eventually, the following ones. It documents user experiences from what they think, what they do, and where they get hung up. These steps include both online and offline interactions. Basically, it's the story of how a user gets from A to B.
Persona:
 It is the collection of attributes of a user. Specifically, it is a type of user who will use your product. There can more than one persona if required. You are essentially compiling personal details and what sort of solutions targeted users are looking for. Personas are always fictional, but the compiled data is real. They are not real people, but representations of findings you have from UX research.
Research Finding Documents:
 You must have compiled a lot of data in the initial research days. That gives you a bunch of stuff to pull from, which needs to be analyzed and compiled in a document. These documents deliver your learning and findings, from tons of reports. Besides communicating goals and methods, research finding documents get buy-ins from stakeholders.
Sitemap:
 A proper way to define a sitemap in the UX perspective will be an Information Architecture (IA) document. Sitemap describes how all of that information on your product or website is going to be organized. It helps users to find the information they need. It facilitates easy navigation on the site or product. The sitemap looks like a bunch of boxes with a well-defined hierarchy. Main elements or global elements tend to occupy the top spots.
Style Tile:
 It's a compilation of visual inspirations you have for design. It serves as a library of visual language. It is otherwise dubbed as a mood board or inspiration board. Whenever designs influence you in your or your competitor's products, you can pull it to the board for future reference. It's instrumental in communication with the non-designers on the look and feels you are going for. It helps put UX designers and clients on the same page.
User Flow:
 It's almost a fusion of sitemap and experience map. User flow shows where the user starts and where they navigate to, on the product. It can be a non-linear map, throwing users to a range of options. It is very detailed and intricate to accommodate all the different paths a user might take. Importantly, it helps you see all the discrepancies where the user gets put off from the map.
Wireframes:
 These are the high fidelity deliverables. Graphically, it's a bunch of boxes, circles, and some basic shapes. It can denote image holders, text boxes, and buttons, which give your design some shape. You can bump it up a little bit by adding some colors, images, etc. Though it's not a complete prototype, you can still see how the design is coming together. It will look closer to the final design than minimal wireframes do.
Disclaimer
Though deliverables can be looked upon for inspiration and serve as a common starting point, it shouldn't be used extensively. Try not to use the same approach with deliverables as UX tools, time and again. Every designer is vulnerable to fall into a rut. Rather than regenerating the same solutions to a variety of problems, consider the unique needs of your projects. As stakeholders, problems, and technologies change, so adapt your deliverables accordingly.