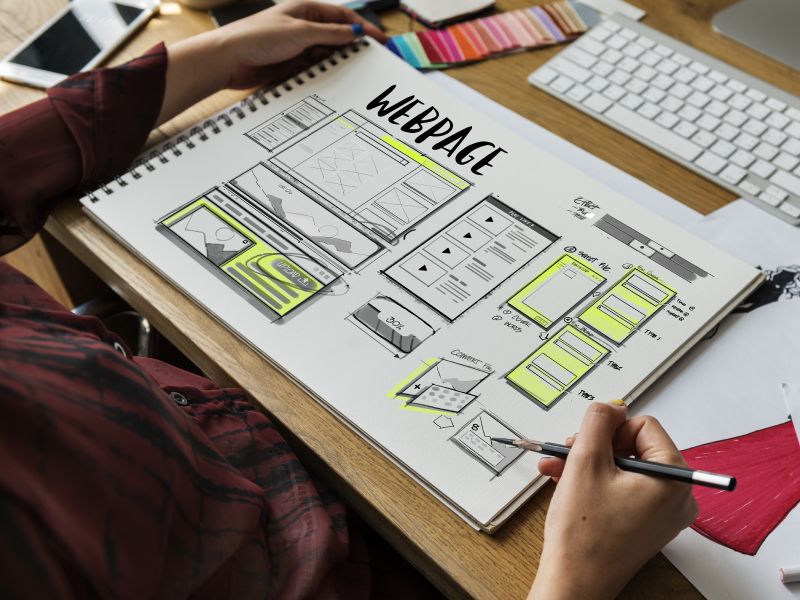 Simple steps to follow to ensure good UX on your website
While visiting a website, you may have noticed that some websites offer a smooth, seamless experience
While visiting a website, you may have noticed that some websites offer a smooth, seamless experience, whereas some websites lag a lot. The experience you get while browsing a website through any device is called UX or User Experience. The feel of the website, its design, color, and navigation enhance UX. A bad UX will shoo away people. Tech-savvy web surfers tend to form the image of a brand through its website. A website that takes too much time to load or if it causes a web browser to lag will create a bad impression. People will consider the site to be untrustworthy.
A website with a good UX design brings in a lot of probable customers. If the website is made user-friendly and error-free then people will visit the website frequently. Hence a lot depends on your UX design process. So let's check some simple steps to ensure good UX design on your website:-
Minimal yet creative homepages

In the split of a second, users evaluate the design of the website. Make the home page simple yet functional. Remove those extra scripts, images, or other things that take too much time to load. If the home page is cluttered with too many things, the visitor will get confused and will leave immediately. Twitter's homepage is a great example. It just contains a login and signup option. It is simple, stylish and functional.

Using the White Space

We often tend to ignore the 'white space' thinking it is useless. But in reality, using white space properly is important. It makes your website feel open. You can use white color with other colors, in contrast, to keep your website interesting. The white space makes your website look sophisticated, thus increasing its value. Various websites like Facebook and Twitter can be seen using white space very effectively. According to a conversation tool website called Crazy Egg, using white spaces increased user's attention by 20%.

Unique Images

These days instead of reading, web surfers skim through the website by just looking at the images. If the images are interesting, visitors will focus on the content else they will leave. Images form an important part of UX design. It's better to use unique and original images to impress the users. Photos taken from the internet are easily identified by the visitors and are ignored, thus making the website less trustworthy. Images should be such that they deliver some messages related to the content posted. Words should be 30-40%, and 60-70% of the website must have images to enhance UX.

Adding icons

Adding icons will enable the user to get all the information they want. It could be the key features or benefits. This will help the visitor get all the information they need quickly. Using cool icons will make your website look creative and help you represent the necessary points.

Include well-designed content & heading 

Headings and content must be in a way that delivers what potential visitors are looking for. Use subheadings, pointers, and small notes to make your website more readable. Users tend to skip long paragraphs.
Six UX design qualities 
The six points to making a website UX better are:-
Useful - Must have original and useful content meant to fulfill a purpose.
Findable - Must be easy to find the website
Design - Must bring about emotion and appreciation
Content Navigation - Navigation should be seamless.
Credible - Must make the website look trustworthy
Light and User-friendly - Must not lag and open efficiently in most of the browsers
So these were some simple steps to make your website have a better UX. Integrating user feedback is necessary as it is important to know about how the user feels. John Kosner, Head of the digital media team at ESPN.com added the user suggestions option on their website, and the revenue of users increased by 30%. If you build a good UX, people will connect with the website and will visit it very frequently, which is bound to increase your brand value.