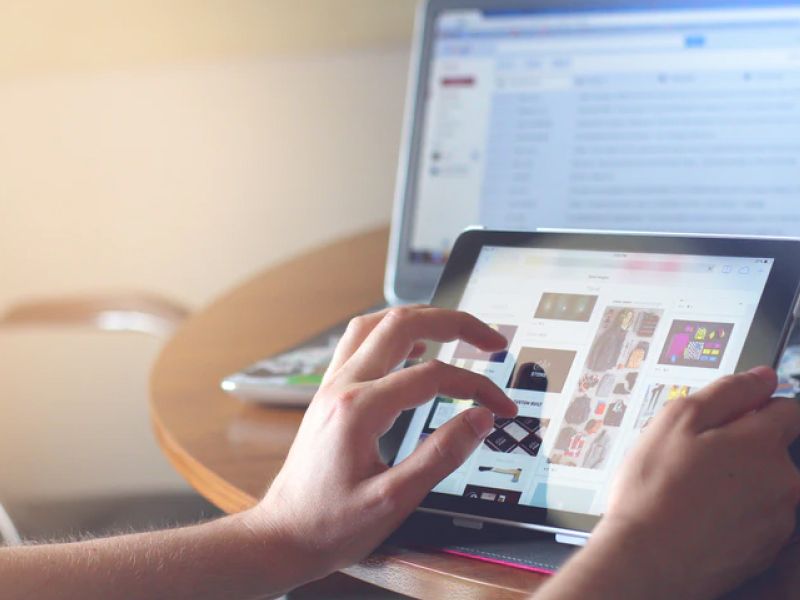 How to make UI accessible
Fundamentals of friendship involve 'how' much accessible you are to this person or vice-versa.
Fundamentals of friendship involve 'how' much accessible you are to this person or vice-versa. To develop an infinite relationship that is stuck in a  loop of forever growth and interests, even a machine needs to be approachable in an extraordinary way. Being digitized on every step and our lives running in a binary circle, every ingenious designer desires to give birth to an excellent website. He wants to edit it ruthlessly and the first thing that pops up while coding is to ransack his brain data and list out how to make this piece of art outmatch others, alluring and above all User-Friendly! Yes, that's your aim and we are aware of it. These are the questions you must consider while making a page more UI accessible.
How do I make it attractive?
How to make users stick onto the page?
How to provide information in fewer words?
And many of such. So before hitting this blog page, you must have done a lot of scrolling. That stops right away. Presenting you several ways through which you can make UI accessible:-
Place a search bar so that the user can easily find features. There's no 'hide in the blanket' or 'solve the mysterious puzzle game' on your page. So be crystal clear and show what features you got.
Add shortcut keys to make components accessible easily. You can add this, although it's an optional choice this might definitely make a binge user to binge even more.
Use simple colour contrast. Avoid too many colour combinations, don't make a disco out of it there. And no being Picasso too!
Use appropriate names for UI elements. Stop Shakespeare-ing, be appropriate and on point.
Set the font size of 16px. Not bigger, not smaller.
For distributed applications make sure that the UI is responsive in adjusting its size and shape accordingly to the screen size. Liquidity should be maintained. Design is required to be responsive.
Let the components be in a linear hierarchy related to each other. Consigning things is the key to having users being more friendly with the page.
Avoid hiding content. Too much animation leads to distraction. Avoid the information getting into the image.
Language to be kept simple. Don't let your visitors hit the dictionary every time they read something. This makes them feel underrated.
Avoid using drop-down menus. Until and unless it's a form filling page, banish the use of such menus.
Minimize image file size.
Information should be conveyed in a small amount of time but sufficient enough to suffice the user.
Cookie data and digital footprint on track. Trace your user and know his likings. Save it and always pop it up once he visits your website. This way you gain your user and moreover user gets his likings on it.
The classification should be done appropriately. Hone your organization skills and never confuse the guest.
Privacy, now some websites demand privacy of your client. Suppose a hospital website, it can't put the patient details out on a scaffold there. A user should access only what he's supposed to. Avoid the overdoing of information.
Know your audience, users can have a smartphone, a laptop or a tab. Ensure that your design doesn't constraints or restricts your user to use the site on certain screens. It's 2020 people, expand your perception and make your site more flexible.
Linkages also play the key. Put the reference links and let the user gain additive information about it if confused or wants to enlighten himself more.
Example: you can vary the colour of the word that is linked or can use citations, 'click-here' can be used too. To understand things in detail and more precise manner, one can use such a method for making the user interface more accessible.
Gear up your speed of bolts and crack those nitrogen bubbles apart because now you have received wisdom of higher conscience. Code with all your might and let your design speak and emulate, levitate with the idea of having your users satisfied. The idea of having an amazing website is always about you designing it appropriately in the first place. Try not to overdo it.