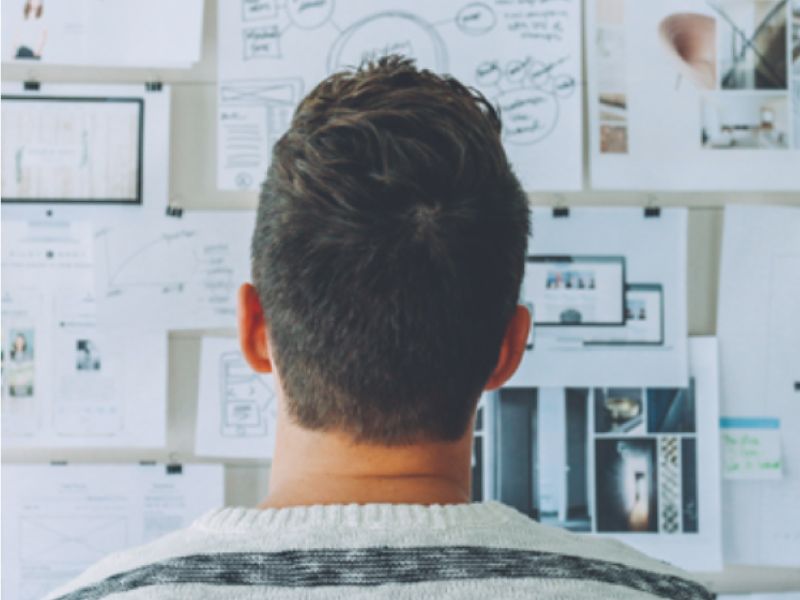 How good UX Design can revolutionize Healthcare
User Experience in healthcare is gaining prominence due to its role in the usability of various healthcare components.
User Experience in healthcare is gaining prominence due to its role in the usability of various healthcare components. The systems, patient info, devices, disease diagnosis, and treatment can be made instantly accessible through optimal UX design.
UX can impact design, customization, and implementation of technology decisions, medical procedures decisions, regulatory compliance, and other services.
Improved User experience at every level of healthcare chain influences impact on patients, physicians, and clinicians.
How does a good UX impact Healthcare?
The absence of proper UX in healthcare is not just annoying for the user but also can be life-threatening in some cases.
According to a survey, medical errors were the leading cause of death in the US in 2016. Reasons for UX gaining more attention in recent times are:
Helps Identify Ailments
Improper UX affects hospital administration in a big way. There are possibilities of grave errors such as the wrong diagnosis for a patient or patient sent for the wrong procedure. There have been instances where critical data has been overlooked while software was monitored. Nurses and healthcare staff may misread vital information about the patient if the UX design is poorly done.
Aids Accurate Diagnosis
Computer systems perform the majority of the work in hospitals. Administration of the thousands of patients who visit the hospital everyday moving across departments can be overwhelming.
Besides, maintenance of the voluminous documents such as electronic health records, personal health records, and other medical records is no mean feat. Non-integration of various systems and support limits information access.
On the other end, some staff sends out multiple reports that can cost time and lead to unwanted confusion. They must also not be burdened with remembering multiple usernames and passwords to access simple systems. All this can be achieved with a clear and simple UX design.
Facilitates intuitive remedy options
With their hectic and stressful work life, healthcare professionals require pleasant user experience to remain empowered. To decide between good, bad, and undertake the accurate remedies for health problems requires a UX that works smoothly. Appropriate UX design helps reduce the risk of errors and medical mishaps.
Healthcare systems UX design that is uncomplicated and at the same time intuitive can solve everyday issues in healthcare with ease.
Best Practices a UX Healthcare designer must Adapt
Constant testing and refining ideas
Identifying pitfalls in design early on is the ideal way to arrive at an optimal solution. This can be achieved by iterative testing and building prototype models. The results of testing can help the designer to validate or refine the design ideas.
Avoid distractive designs
Unwanted data and flashy colours only cause a distraction to the user in any healthcare app. Doctors and healthcare staff will not be able to find the right information at the right time. The UX design must be minimalistic without undesirable features to ensure proper data access, diagnosis and treatment in a healthcare system.
Minimal process flow
A doctor just about to perform a major surgery wouldn't want to go around in loops looking for information. The UX design must have the minimum steps to achieve the desired result. Healthcare systems cannot afford delays in data retrieval. The functionality must be transparent and seamless, readily available to the users.
Connect with Patients
As patients form a major part of the user audience, the UX design must have a personal touch to connect with them. Designs must provide information without losing the personal touch. Research and collaboration must be a key part of the UX design to keep in user-centric.
Regular updating of UX
Considering the scale of operations, constant revamping of the healthcare system is not a simple task. Nevertheless, research and understanding of the needs of the key users of the system can help in addressing issues and arriving at solutions step by step.
Create a long-term strategy
A digital healthcare strategy must be in a place that can provide sustainable solutions in the long run. The strategy inclusive of the UX must cater to the needs of the staff and patients through collaboration and interaction. UX must slowly evolve to become user-friendly, patient-centric, predictive and effective.
Although improving UX in healthcare is not the single solution to problems, it plays a significant role in providing critical information necessary for making consequential medical decisions.